Amazon Prime is a subscription video-on-demand streaming service that gives you access to binge-worthy TV shows, movies, Amazon Originals, premium shows and much more. With an account, you have the ability to share your subscription with 6 different users in the same country.
Multiple users share Prime benefits on the same Amazon account. If you have tried sharing your own Amazon account in order to cut down on costs, you have most likely run into situations where not every user pays their own financial share.
Then you probably wonder, how can I share an account and still have everyone pay their portion?
Two words: Together Price. What is Together Price, you say?
It is a safe and legal platform to cut down your subscription costs by over 50%. You never have to worry about nonpayment from other users because Together Price takes that off your list.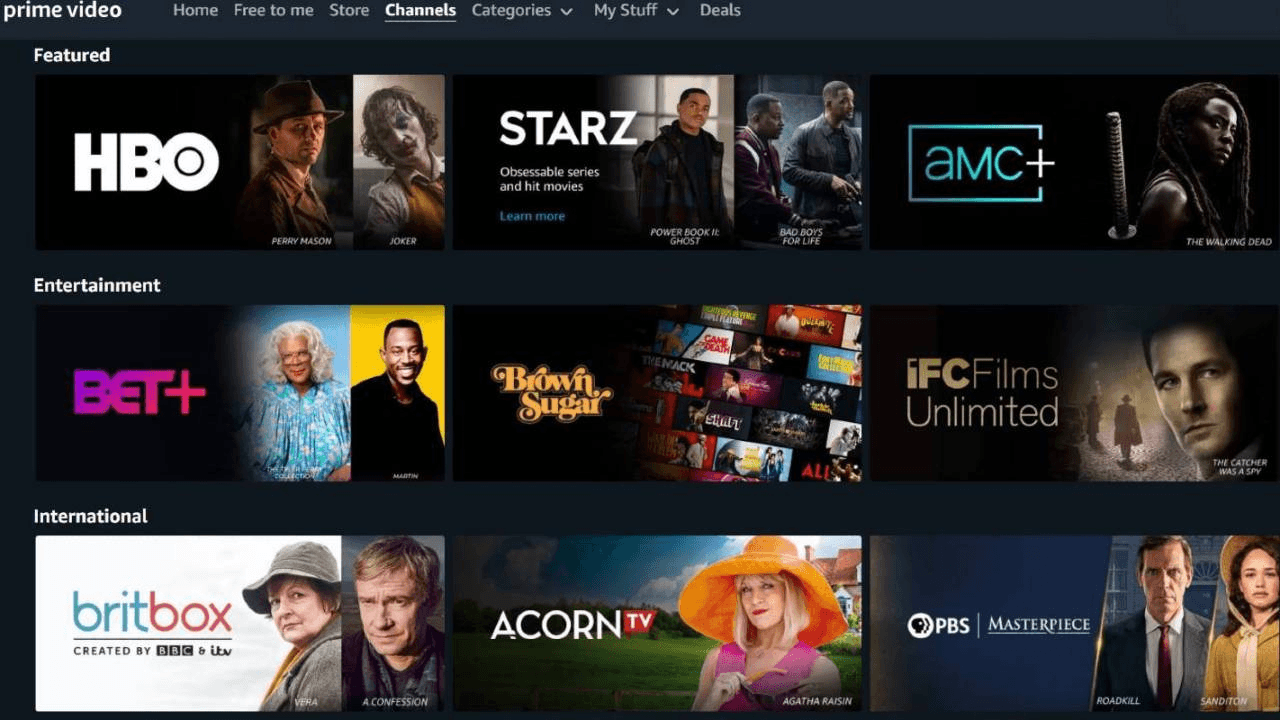 Ever heard of the popular shows 'The Marvelous Mrs Maisel' or 'High Castle'? That's Amazon Prime Video!
Amazon Prime Video or Prime Video is an online on-demand platform that gives you access to exclusive content and Amazon Original Series on multiple smart devices, both online and offline. You can access the entire digital content anytime and anywhere.
There are add-on options such as sports channels and cable channels like STARZ, SHOWTIME and Paramount.
With multiple users allowed, you can share the subscription cost.
It is important to mention that prime video is included with an Amazon Prime subscription.
Prime members, those with an Amazon Prime membership, have Prime Video included with their subscription.
Amazon Prime benefits include Prime Delivery, Amazon Music, Prime Reading, Prime Early access, Prime Gaming and Grocery Delivery.
Check them out in the Prime Benefits section, and you can even share them with another person in your Amazon Household.
You do not need to have an Amazon Prime membership to access Prime Video. There is the option to only subscribe to Prime Video.
Prime Video is strictly only the online streaming service that lets you access your favourite shows and movies.
Prime Video lets you explore all of its content for a 30-day free trial. After which, you will be charged a monthly subscription fee. You can switch plans or cancel at any time.
If you are a student, you get to try Prime Video for 6 months.
If you are like most people, you would want the benefits of Prime Video at the cheapest possible price.
There is an option for either monthly or yearly membership. Both of these still give the same benefits, but the yearly payment is slightly cheaper.
Amazon Prime membership, which includes Prime Video, costs £8.99 a month and £95 a year.

Prime Video, which is the online video streaming library only, costs £5.99 per month.
There is a student pricing option which costs £4.49 a month and £47.95 a year.
Outside of a free trial, you cannot. With all the variety of benefits, you can access and share, you might be seriously considering a subscription plan that fits your needs.
With Together Price, you can share your account safely, securely and legitimately. At the same time, cutting down costs by over 50%.
But seriously, though, with how much you are cutting down on costs, you are as close to free as possible.
Together Price is an online site that lets you share streaming media accounts to save money. You can share any streaming service with Together Price. You can share Prime Video and any other online digital streaming services.
You have probably tried sharing accounts with friends and family to save money, but they never paid back or paid on time.
With Together Price, that will never happen. You will never have to worry about anyone paying you back because Together Price takes care of that.
Together Price guarantees the safety of your passwords, credentials, and accounts so that no hacker can steal them. You never have to share payment methods with anyone.
You can save money in two ways, either by becoming a joiner or an admin. Admins share their accounts while joiners share someone else's account.
You can subscribe to Together Price by either becoming a Joiner or an Admin.
Being an Admin means you have complete control over your group. If you have a subscription with free slots, you can share it with others and cut costs.
Create an account on Together Price. It's free!
Fill in your details.
Create a group.
Decide if you want your group to be public (everyone on Together Price can ask to join) or private (you send a personal message invitation to whomever you decide).
Send invitations or wait for others to join.
Get paid monthly. The money goes into your digital wallet, and you can download it to your bank account after 25 days.
You can join someone else's subscription group.
Sign up on Together Price. It's free.
Fill in your details.
Search for groups you are interested in joining.
Join a group and pay monthly to the Admin! You will have to pay a small commission fee to Together Price for their service.
To be honest, it is a win-win situation. Whether you decide to go with strictly Prime Video, which is Amazon's online streaming on-demand library or an Amazon Prime account which includes Prime Video as one of its perks, you can't really lose out with Together Price.
You can drastically reduce your monthly cost so much that it would shock you. We can all agree that when it comes to our entertainment needs, there are a number of options which, when combined, can be quite expensive.
Together Price keeps your monthly entertainment budget in check because you end up paying less than you expect. Same benefits but lower costs.
What's stopping you from joining?