Microsoft Office is something that we have all used at least once in our life. And now, there is Microsoft Office 365, a subscription service that gives you access to the latest version of the Microsoft Office suite.
But in a world where subscription services are becoming the new norm, it can get expensive to keep subscribing to new services. So we are here to break down the ins and outs of Office 365, exactly what it is, how much it costs and even how to share Office 365 to help you save money.
That's right! You can get Office 365 for a fraction of the price by using Together Price. Using our free online platform, you can connect with other Office 365 users to securely share an account and save up to 80% on your monthly costs.
Office 365 is a cloud and subscription-based version of Microsoft's well-known Microsoft Office. It is a SaaS, or Software as a Service, solution that integrates all the traditional Microsoft Office services – including Word, Excel, PowerPoint, Outlook, OneNote, OneDrive Storage and more – with new productivity services.
Launched in June 2011, it is now one of the most used software suites in the world and is used by over 1.5 billion people globally.
This means that almost everyone who has touched a computer in the last three decades will have used a part of Office 365 at some point. Imagine that!
Not only is Office 365 used individually as a personal tool, but it is also used by households, businesses, students, not-for-profits, and even educational institutions.
Thousands and thousands of businesses continue to use this package of tools to serve both their employees and their customers.
Besides the traditional Microsoft applications, such businesses and organisations also make use of other applications and services for online storage and secure communication and collaboration, for example, Publisher, OneDrive, SharePoint, Skype, Yammer, and Microsoft Teams.
Office 365 Family costs £7.99 a month or £79.99 a year.
A maximum of six users can share this Microsoft account. Each one can install Office apps on all their devices and has access to 1 TB of OneDrive cloud storage where they can store personal files.
Office 365 is also available for individuals. An Individual Plan costs £59.99 per year or £5.99 a month.
You will need an internet connection and be on the computer you want to download Office 365 on. Navigate to office.com/setup.
Log in if you have a Microsoft account or create a new one if you don't. If you already have a Microsoft account, you will be prompted to enter the product key.
At that point, you can download your various apps on all your devices.
If you'd like to share personal files, sensitive files, or work files with an external sharing group, open your Word app, for example, and select the sharing page by clicking on the "Share" tab.
Type the email address of group members, family members, or any external users. Add a message - but that's optional - a click on send.
You can also choose "Copy Link" and send it directly to the person or people you want to share your files with.
Once you have an Office 365 subscription, you can cut the cost by sharing the same Microsoft account. Seeing as you can download Office 365 content on 6 different devices simultaneously, sharing your subscription with other 5 people would save you more than 80% of the original cost.
How? With Together Price, of course!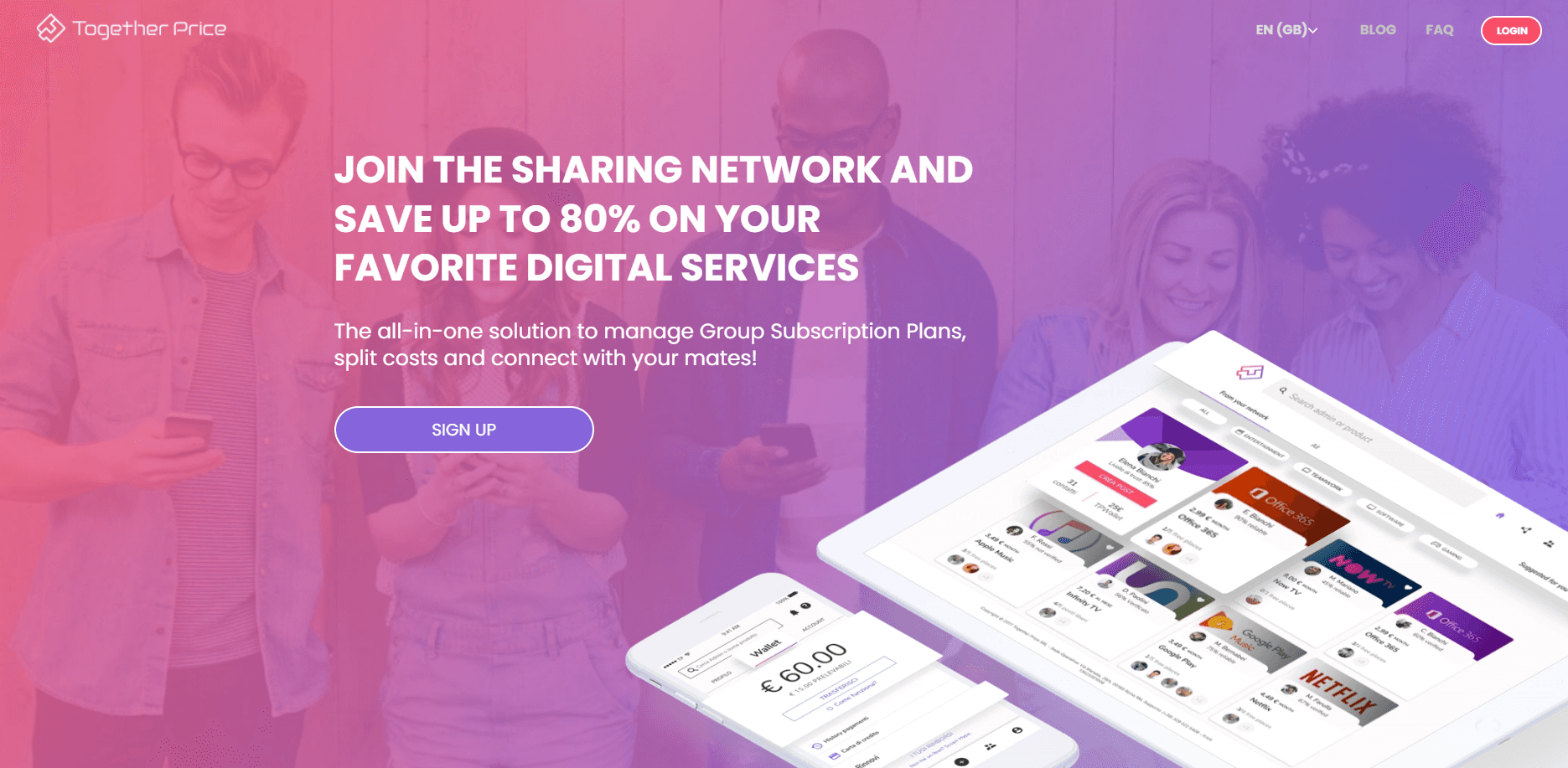 Together Price is the first worldwide platform that lets you share the cost of your multi-account subscription in a legal, safe and secure way.
Together Price is an innovative platform on which to share all your digital services.
Office 365 would only cost you £1.33 a month instead of £7.99 by sharing the cost in a group. Multiply the cost by 12 months, and you will notice how much you could save every year with Together Price.
Together Price gives you many benefits and advantages in one simple solution:
a trusted network based on high levels of control and reliability that can measure the credibility of every user;

the Tpassword system for the safety and security of your credentials and access to shared services;

an exclusive digital wallet to keep all your payments under control;

a dedicated chat line where you can communicate with other users.
With Together Price, you share and save, and all the hassles are left to us!
Whether you become an Admin or a Joiner on Together Price, you will be able to enjoy the best digital sharing services.
Sharing has never been better with Together Price!
Office 365 is subscription-based. This means that rather than buying it once, with one up-front cost, you pay a monthly subscription fee for a plan of your choosing instead.
While the features you have available to you can depend on what subscription plan you choose, the core applications and services available through Office 365 are the same.
These include:
Word
Excel
PowerPoint
Outlook
OneNote
Publisher
Exchange
SharePoint
Skype
Microsoft Teams
OneDrive
With Microsoft 365, you get all the same great features as with Office 365. In addition to the Office 365 applications and services, you also get:
Windows 10 Enterprise
EMS
Email and Calendaring
File storage
Data Protection Controls
Cyber Security Measures
Administration and Deployment Controls
While all these additional features are available to purchase separately as well, Microsoft 365 provides a much more convenient and budget-friendly option! This is especially true if you are already a Microsoft customer.
The rebranding from Office 365 to Microsoft 365 gave Microsoft the opportunity to bring together the powerful applications and services of Office 365 together with the platform-centric strengths of Microsoft 365.
In a pandemic-stricken world, this rebranding may have passed you by, but it is gradually being adopted, although many incorrect references to Office 365 are still being made across the internet.
Microsoft Family Safety is an app for you and your family members' mobile devices. You add each family member to your Family page, and you can set each profile to customised settings.
You can decide to limit screen time usage or the apps they are allowed to use. You can create all sorts of filters like web search filters to enable safer browsing, for example. You can share your family's location.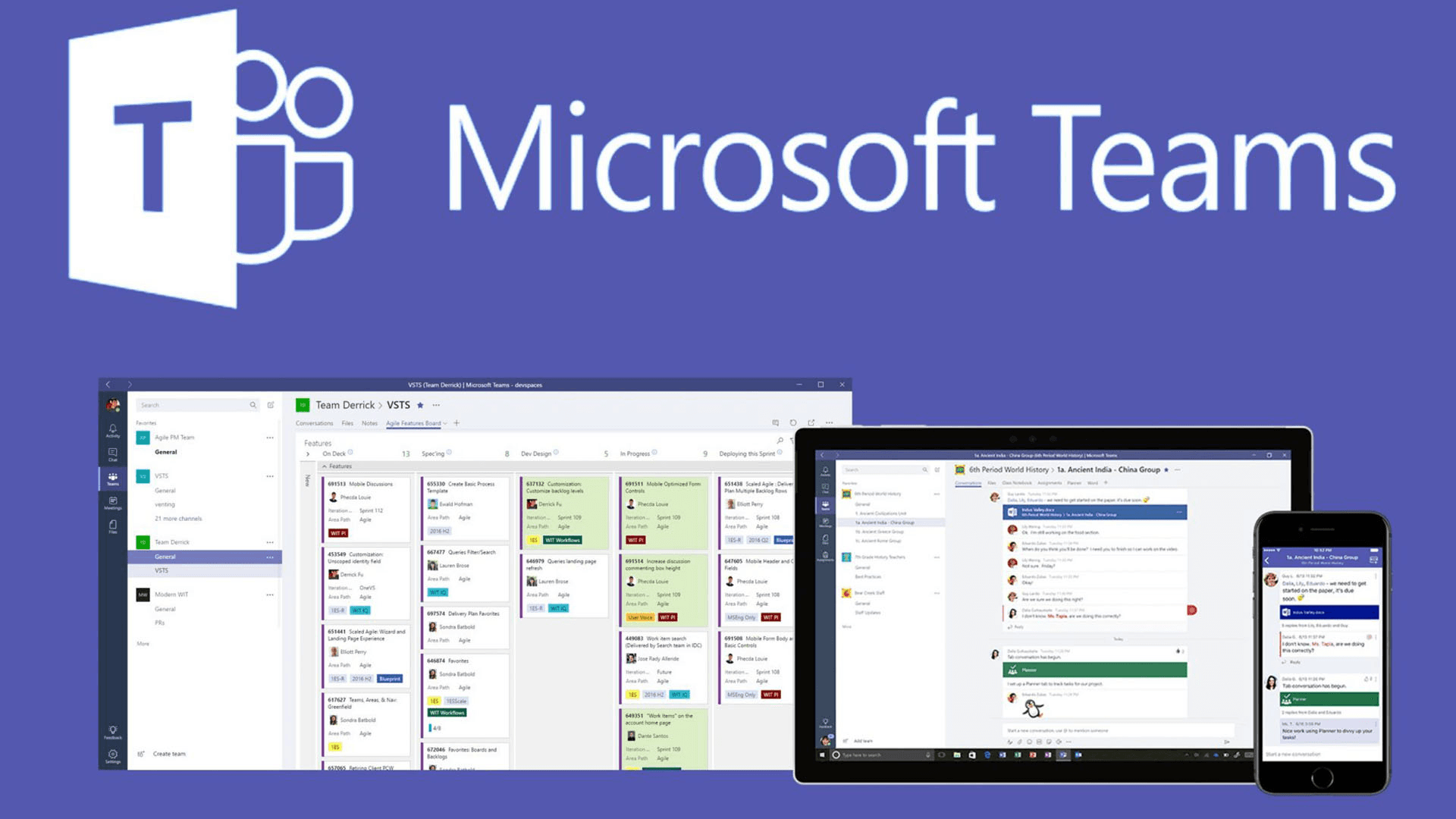 Microsoft Teams is the communication platform for Microsoft business users. It is very similar to Slack. It creates a workspace environment and the possibility to hold video conferences.
With Microsoft Teams, you can chat with your co-workers or teams, create channels, send images and GIFs, send private/direct messages, make telephone calls, schedule meetings, broadcast events, etc. Microsoft Teams is a great tool for any business. It's like having a shared office while you work remotely from home.
Once you install Office 365, you can begin to benefit from all the great features that you know you are going to need. Office 365 offers you every building block to organise your life, business, and so much more. And now you also know how to save on the subscription costs at Together Price.
Within a few clicks, you will be on the way to making life easier, for cheaper. Sign up to Together Price for free, and save up to 80% now.