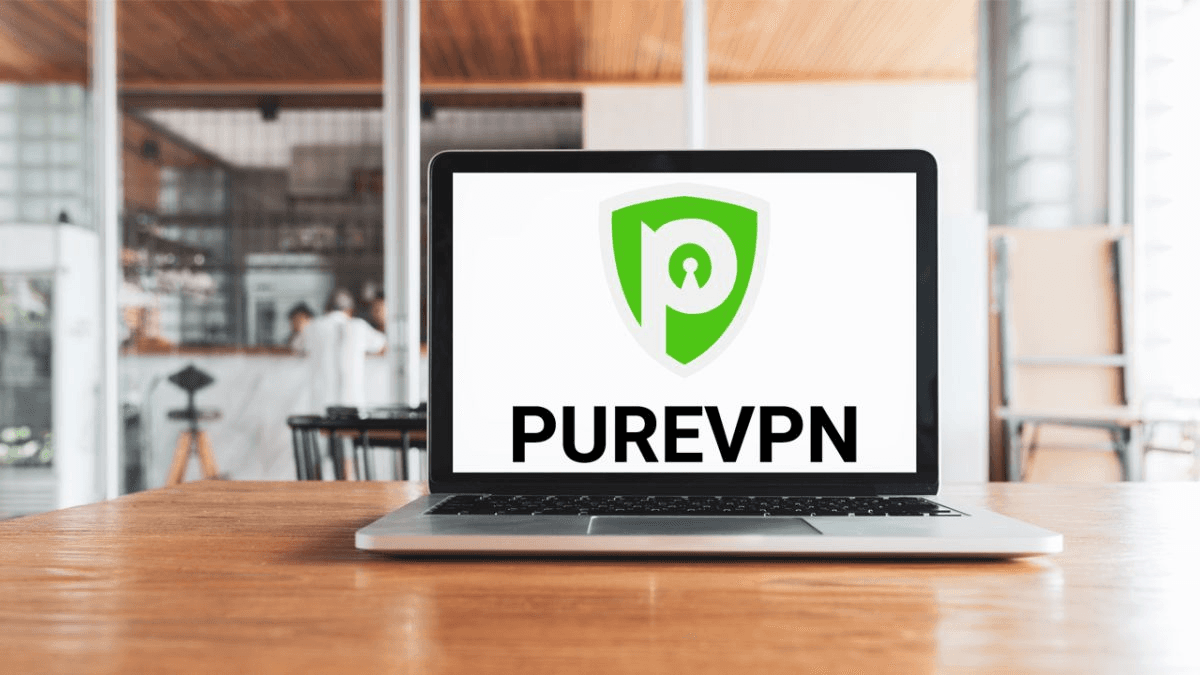 PureVPN is a VPN service that keeps your online privacy intact while giving you complete internet freedom.
With a PureVPN premium plan account, you can connect up to 10 multiple devices you own, including those used by your friends and family members.
In other words, it is possible to share your account with up to 10 people. That number of people on any given day would be a challenging task to manage in terms of password sharing and account payments.
But Together Price is up to the challenge! All you need to do is sign up and Together Price will handle every single detail required in sharing your PureVPN account.
To make an already sweet deal sweeter, with Together Price, you can save up to 80% off your subscription cost.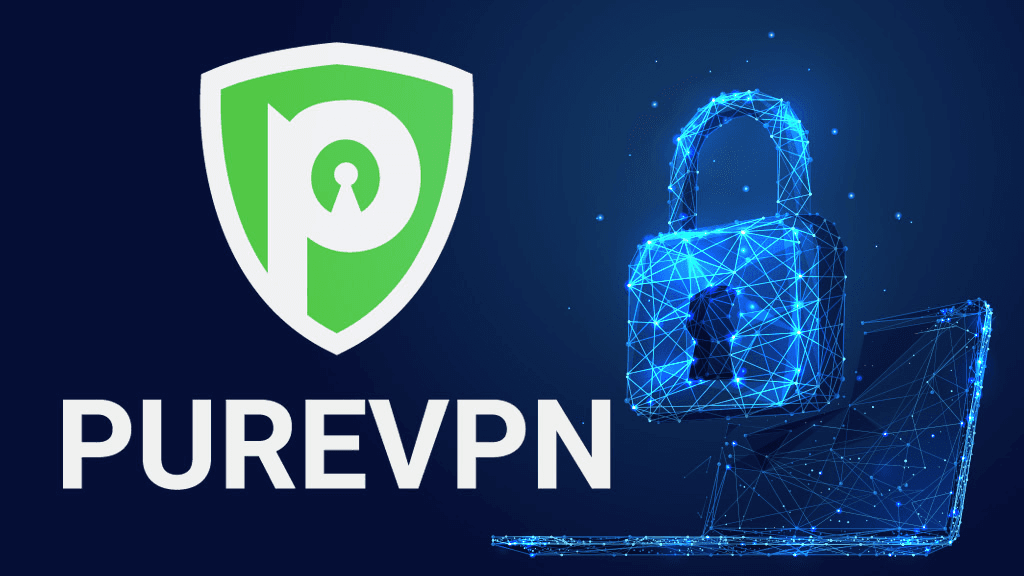 A VPN (Virtual Private Network) is a service that protects your privacy and sensitive data by creating an encrypted tunnel and masking your IP addresses.
Your device establishes a connection to the VPN service, which authenticates your client with a VPN server. The VPN server then encrypts your data and creates a secure connection (or tunnel) for it to pass through. When the data reaches the VPN server, it's decrypted and forwarded to your intended destination.
PureVPN is one of the best VPN subscription service that gives users access to over 2000 server locations in 140 countries.
It doesn't matter what type of operating system you're currently on, PureVPN will conceal your IP address and safeguard your Internet traffic from prying eyes with top-of-the-line encryption.
Do you find yourself using a public wi-fi network?
You need a VPN for the safety and privacy of your data on the internet. PureVPN offers military-grade encryption services at a very affordable price.
Maybe you need to protect several devices in your office at the same time, or your family wishes to stream geo-restricted content on Netflix at once using different devices.
In scenarios such as these, you'll want to sign up for a virtual private network that gives you the ability to connect multiple devices simultaneously.
With the use of both physical and virtual servers, you're assigned the same IP address that is secure.
All of this just ensures added internet security!
Add in Together Price, and you are getting extraordinary savings.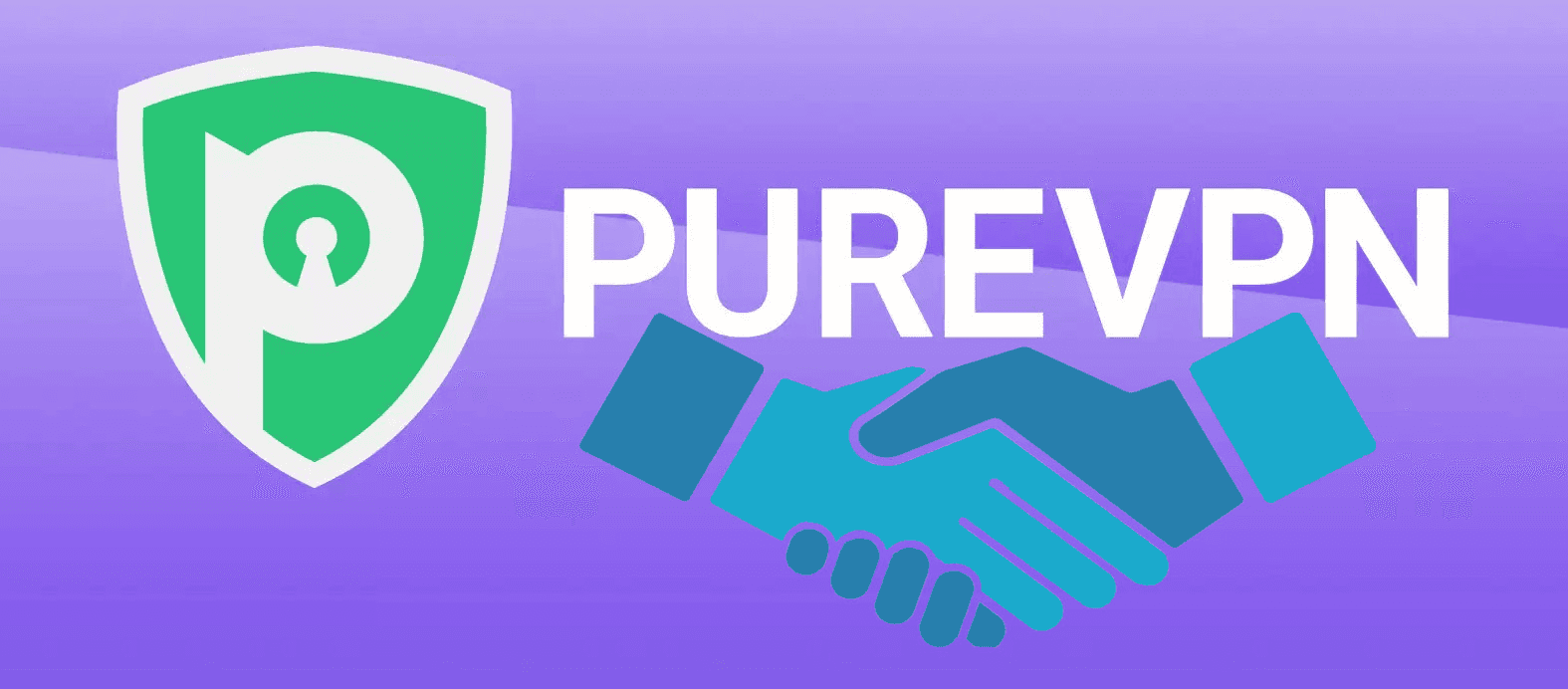 PureVPN is a reliable VPN service that is easy to use. They are known to have servers that can bypass internet restrictions.
With a good track record of unblocking popular streaming services. You get unrestricted access to websites, videos and more.
In addition, your data is protected with the highest grade of encryption (AES 256-bit encryption).
Is PureVPN a good VPN?

PureVPN ensures that your data is completely anonymous and protected at all times.

It also gives you peace of mind all your internet actions are not tracked via your cookies, device IDs, IP mapping and many more.

You can comfortably sign up for PureVPN, knowing that they offer very robust internet protection services.

where is purevpn based?

PureVPN is owned by GZ Systems Ltd and is located in the British Virgin Islands. It was founded in 2007.
Compared to other VPNs, PureVPN owns a global network of 6500+ servers that are self-managed with locations spread across over 78+ countries.
A large number of PureVPN servers fully support all security protocols.
All your private information is never monitored, stored or shared with PureVPN.
With just one subscription to Private Internet Access, you are able to connect up to ten devices at once, which is twice as large as usual in other companies.
Unlimited Bandwidth – with PureVPN, you never have to worry about bandwidth limitations. This means that you have the liberty to browse, download, and stream as much as you want.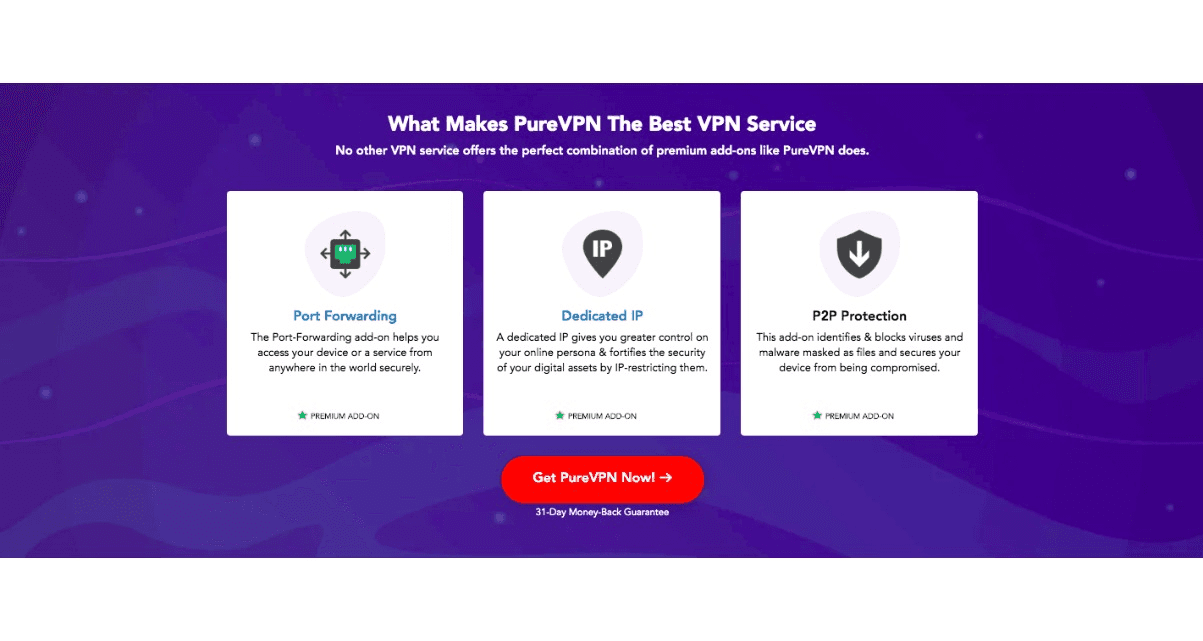 P2P (Peer to Peer Networking) is a quick and reliable way to share files with a large number of internet users.
PureVPN does allow P2P.
PureVPN has a network of self-engineered and self-optimised VPN servers that offer the best P2P experience without any lowering of internet security.
If you're into P2P file sharing and streaming, PureVPN has specialised servers for both activities.
This allows maximum uptime and stable speeds, regardless of the time or the day.
At the time of this article, PureVPN has two subscription price options, all of which are backed by a 31-day money-back guarantee:
Monthly

Yearly

£3.24/month charged annually. The initial bill will be £38.95 for the first 12 months and then £53.95 annually thereafter.
A current limited-time summer deal is going on for new subscribers.
New VPN account subscribers pay £1.99/month. An initial charge of £53.95 for the first 27 months and every 12 months thereafter.
In addition to your base subscription fee, you can include certain add-on services
DDoS Protection

Dedicated IP
Port Forwarding
Dedicated IP with Port Forwarding
So what can you expect with a PureVPN subscription?
Internet Kill switches

Internet Kill Switch, once activated, works like a "Kill Switch" because it shuts down every internet activity as soon as the user's VPN connection is dropped. And, as the VPN connection is re-established, the internet activities initiated by the user resume to their normal state.

Split tunneling

Split tunneling is a security feature that splits and routes selected traffic over the VPN network while letting other traffic route through the normal Internet connection.

10 Multi-Logins

If you buy one PureVPN account, you can actually use it on 10 different devices at the same time.

IPv6 Leak Protection

IPv6 stands for "Internet Protocol Version 6" and is currently known as tomorrow's Internet protocol since it is indented to replace the current IP Version 4.

For the time being, there are a lot of vulnerabilities and roadblocks attached to the IPv6 protocol.

It is paramount that you keep your data protected at all times, and the best way to do so is by having IPv6 Leak Protection.

VPN on Demand

You can conveniently add your desired URLs; once a URL is added, whenever you open selected URLs, the PureVPN app will automatically connect and load your desired URL. You will always be secure by default, even if you forget to connect with PureVPN.
No. There is a 7-day free trial on the Android and iOS apps, but this isn't available on other platforms.
If you decide that PureVPN isn't the right fit for you within the first 31 days, you'll get a full refund.
As tempting as it might be, you should avoid free VPNs. These services may not charge you anything but make money off your data.
A paid VPN provider is the most private and secure option.
Using Together Price, you can get PureVPN for all your devices at as close to 'free price' as possible. You can share your account and get up to 80% savings!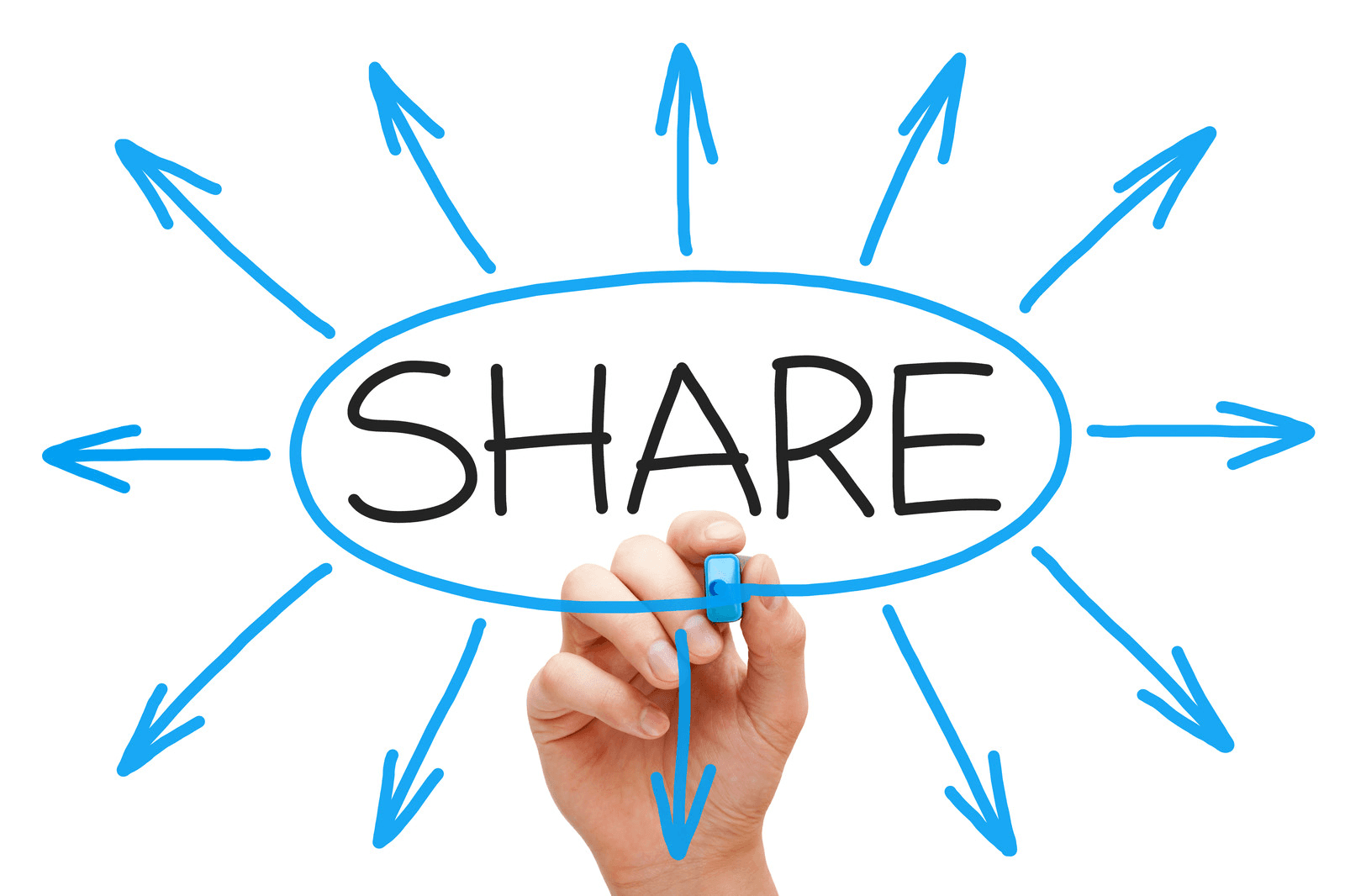 PureVPN is the only VPN service that can power up to 10 different devices. As long as each of the devices uses the same login id and password, they will be protected by PureVPN.
There will be instances where you might need more. If so, you should configure a VPN on your office or home router rather than on individual devices.
Installing a VPN on your router uses just one of your ten available connections and routes the traffic of all connected devices via the VPN.
This also works with devices that aren't compatible with VPN, but make sure you choose the fastest VPN server.
PureVPN works on a multitude of devices and internet browsers, each with a different setup guide. Please refer to the PureVPNs website for instructions on the specific device setup.
If you don't have a VPN-supported router, you can also turn your Windows PC or Mac into a virtual router.
What devices can I use with Purevpn?

You won't believe this, but you can use PureVPN with every device; it doesn't matter what device you own. From Windows and Mac to iOS and Android, raspberry pi and Linux, you can rest assured that your internet traffic is secure and your IP addresses are hidden.
Yes!
PureVPN is completely legal in most countries of the world as it aims to protect all your internet traffic activities.
However, there are some countries where VPNs are illegal or restricted, so make sure to check your country's policies regarding VPNs.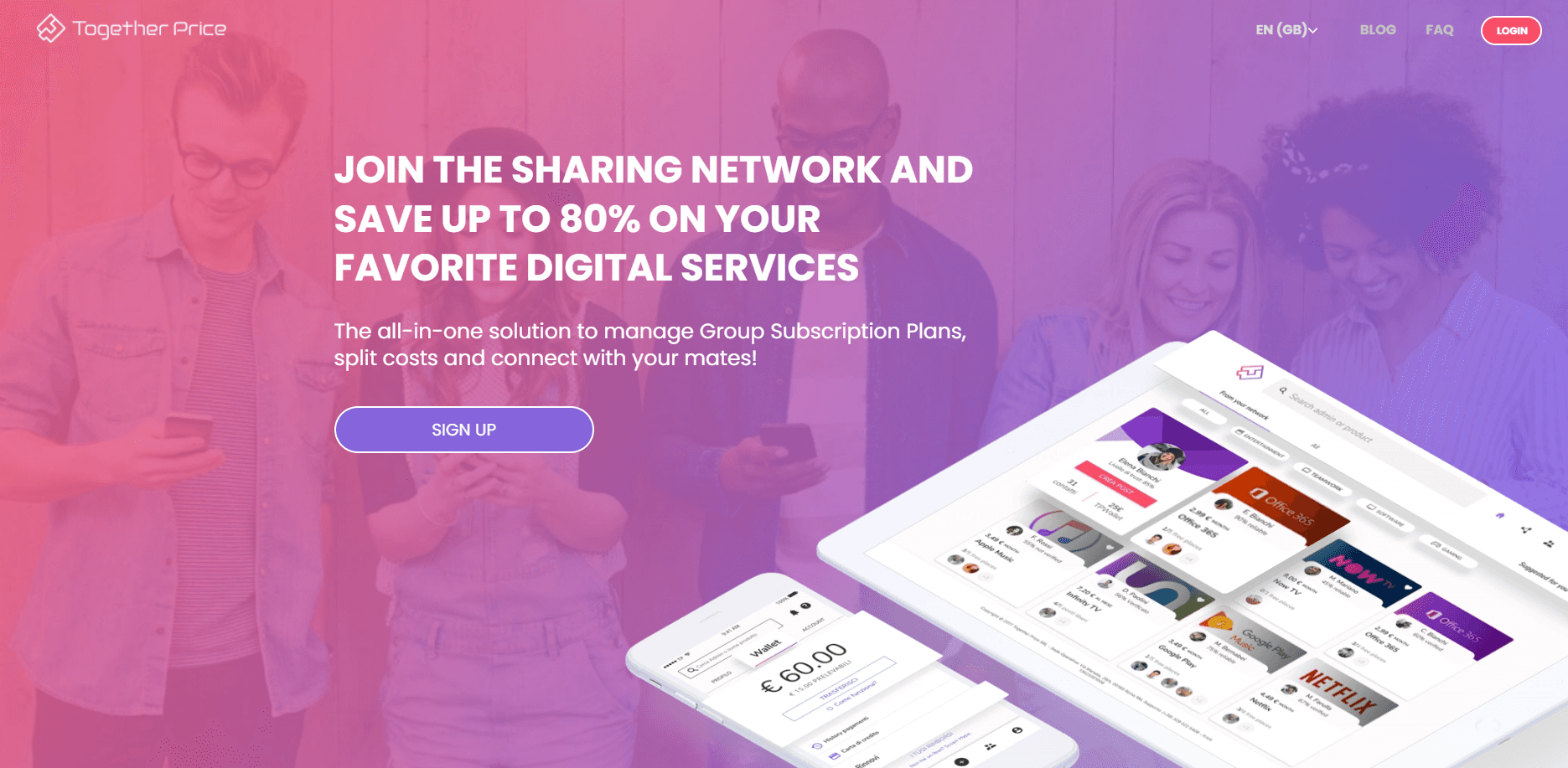 Together Price is an innovative platform where you can have fun sharing your digital services. It gives you the following benefits and advantages:
a Trusted Network based on high levels of control and reliability that can measure the credibility of every user;

the Tpassword System for the safety and security of your credentials and access to shared services to prevent unauthorised use;

one Digital Wallet to keep all your payments under control;

an exclusively dedicated chat line where you can contact other users.
With Together Price, you share and save on your dollars while all the hassles are left to us! Whether you are an Admin or a Joiner on Together Price, you will be able to enjoy the best digital sharing services.
Sharing has never been better with Together Price!
You can subscribe to Together Price by either becoming a Joiner or an Admin.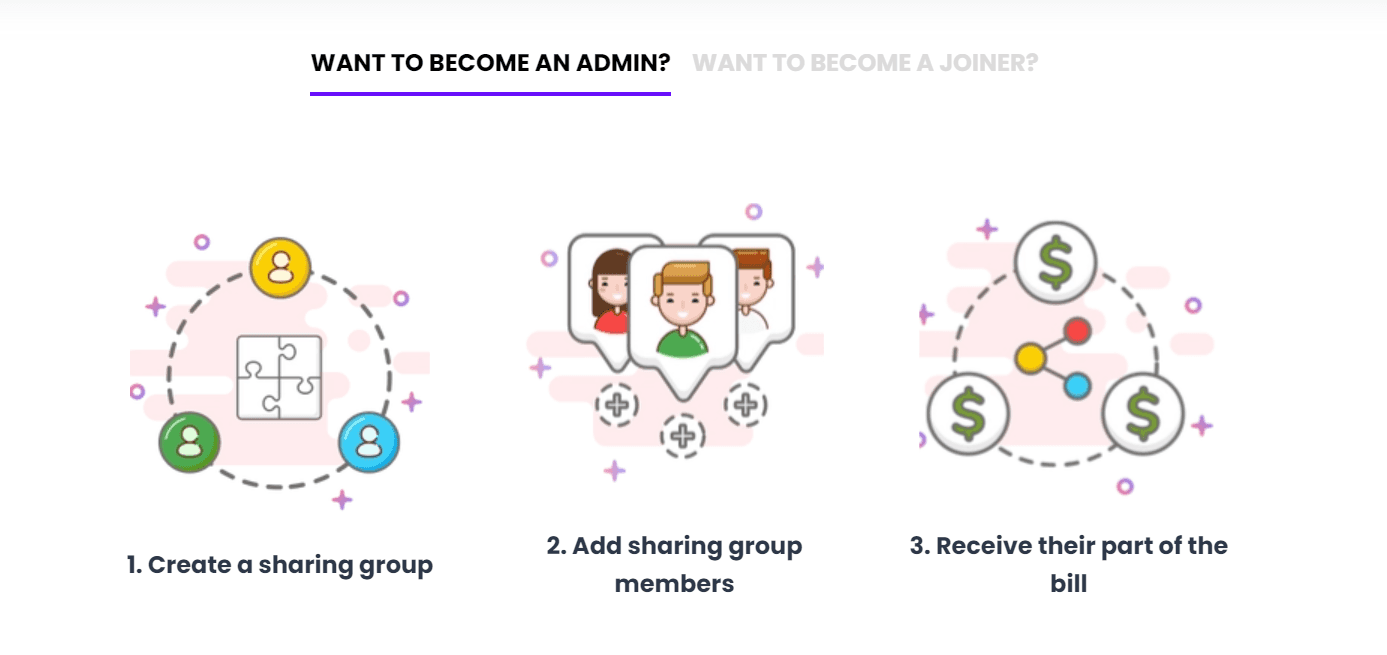 Being an Admin means you have complete control over your group. If you have a subscription with free slots, you can share it with others and cut costs.
Create an account on Together Price. It's free!

Fill in your details.

Create a group.

Decide if you want your group to be public (everyone on Together Price can ask to join) or private (you send a personal message invitation to whomever you decide).

Send invitations or wait for others to join.

Get paid monthly. The money goes into your digital wallet, and you can download it to your bank account after 25 days.

You can join someone else's subscription group.
Sign up on Together Price. It's free.

Fill in your details.

Search for groups you are interested in joining.

Join a group and pay monthly to the Admin! You will have to pay a small commission fee to Together Price for their service (less than £1).
You can see that PureVPN is really the way to go when it comes to safeguarding your internet interactions.
With a PureVPN account, you can add up to any ten devices using the same credentials, which is the most any commercial VPN offers.
Together Price further racks up the features and the savings, making it such that you can share an account to access cost savings but never have to handle all the logistics involved.
What are you waiting for?