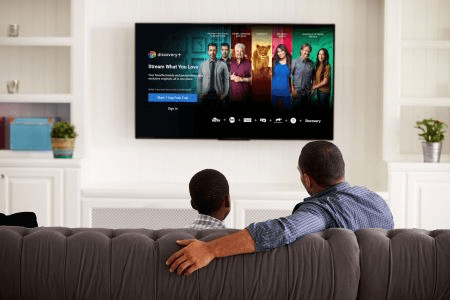 1. What is Discovery Plus?
2. What's on Discovery Plus?
3. Comparing Discovery Plus to other streaming services
4. How to access Discovery Plus
5. Is offline viewing possible on Discovery Plus?
6. How much is Discovery Plus?
7. How many Discovery Plus profiles can I have on an account?
8. Making new profiles on Discovery Plus
9. How much you can save by sharing out your Discovery Plus subscription
10. What is Together Price?
11. Becoming an Admin or Joiner on Together Price
12. Summary
From your guilty pleasure shows to gripping documentaries, Discovery produces an irresistible array of unscripted TV shows.
We'll give you the run-down on Discovery+ and what it offers to make it a unique player in the subscription streaming market. Then, we'll show you how to access all the same content for less, by sharing your subscription on Together Price.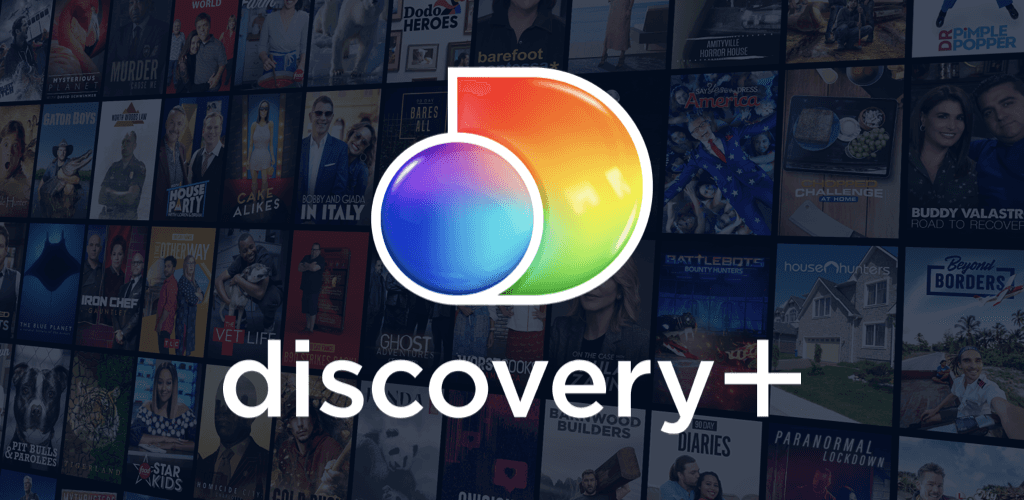 Discovery+ became the cornucopia for Discovery Channel shows when it replaced Dplay, in 2021. Owned by Warner Bros. Discovery, it is loaded with reality TV shows and documentaries sourced from the collection of channels under Discovery's ownership.
Simply put, there are as many Discovery shows as you're willing to… discover!
Whatever your viewing preferences, the Discovery+ streaming service caters to a diverse range of viewers and will have something irresistible for you.
Discovery+ has taken cues from other streaming giants like Netflix and Amazon Prime Video, blending established shows with new series and spin-offs, exclusive to Discovery+. UK audiences can expect to stream content from thousands of US cable and satellite TV.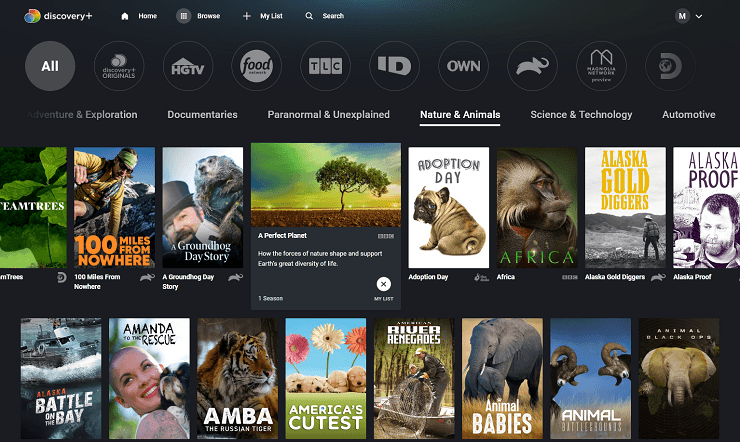 Discovery Channel classics: Deadliest Catch, Naked and Afraid, and Mighty Truckers.
Discovery Plus Originals: 30 Day Fiance, Happily Ever After?, and Richard Hammond's Workshop.
Also check out content from Discovery-owned providers like Animal Planet, Food Network, TLC, HGTV, and the DIY Network - to name just a few!
The service also provides content from cable networks not owned by Discovery, such as the History Channel, the BBC, and A&E.
Discovery+ features an increasing amount of sports programming through Eurosport like Grand Tours, winter sports, tennis Grand Slams, and football. Excitingly, it is going to take on the role of streaming provider of the Olympic Games in many parts of Europe.
If it's cutting-edge scripted programmes you're after, we'd recommend you look to other options, such as Amazon Prime Video, Netflix, or Now TV.
But Discovery+ occupies a strong niche: unscripted documentaries, reality TV shows, paranormal exploration programmes, and sports shows.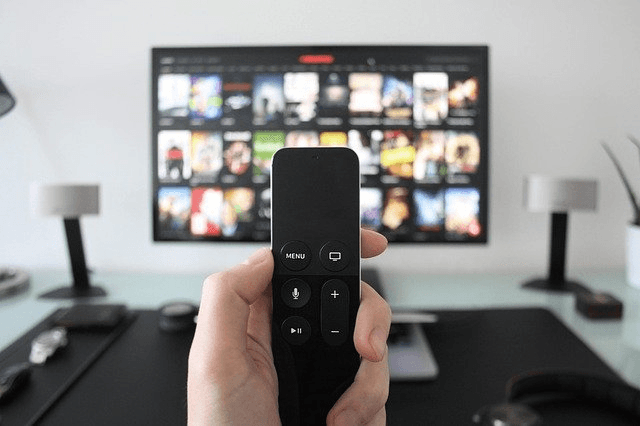 You can access Discovery+ on your web browser, iOS or Android Mobile devices, and on Smart TVs (like Amazon Fire TV) and gaming consoles (like Xbox).
That's a lot of flexibility!
Currently, it's not possible to watch Discovery+ without an internet connection. But as an emerging streaming service, perhaps it will provide offline access in the future.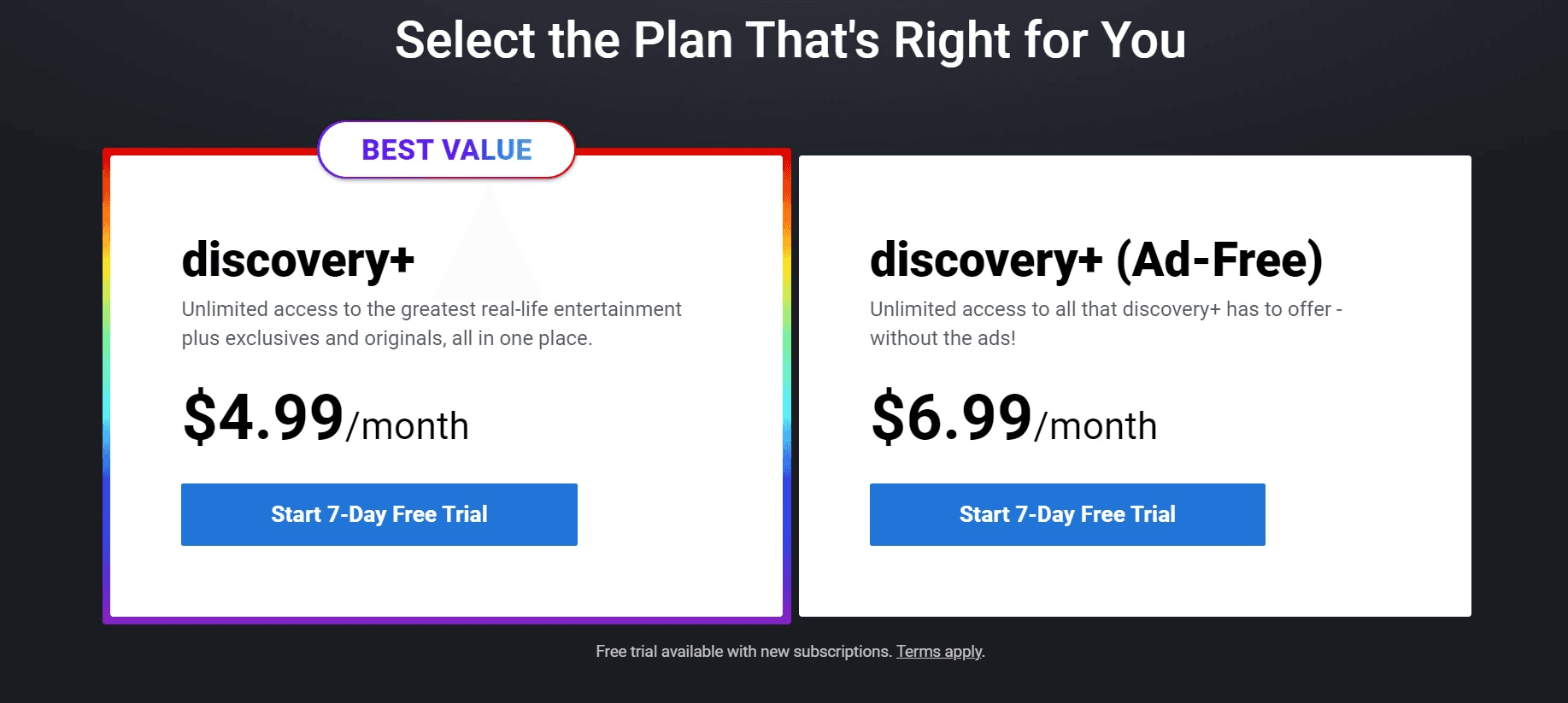 If you'd like the Entertainment & Sport service, it costs $6.99 a month, which is the same as the cheapest Netflix offer.
Alternatively, if you don't care for sport, you could save by going for the Entertainment subscription alone, which is only $3.99 per month.
Discovery+ can support multiple profiles and simultaneous streams. You can create up to five user profiles on Discovery+, each with its own profile image. Each profile image can be personalised.
Across these five profiles, the Discovery+ device limits are restricted to up to four devices simultaneously.
Here's how to make as many as five new Discovery+ user profiles which, thanks to the generous Discovery+ device limits, can stream simultaneously on up to four devices.
Go to the Discovery+ app on your smartphone.

Tap the profile icon at the bottom of the screen.

Select Manage Profiles, in the upper right corner.

Select 'Add a Profile'.

Set up the new profile.
Go to the Discovery+ app on your smart TV.

Click Manage Profiles.

You can then set up a new profile.
Say you were to share the Entertainment subscription (£4.99) with three others for a year. Without sharing, it would cost you £59.88. But by splitting the cost four ways, you'd be paying 25% of that - just £14.97 a year, only £1.25 a month.
Similarly, you could save £62.91 a year by sharing the Sports & Entertainment bundle with three others, paying just £20.07 a year, only £1.75 a month.
But finding the right people to share with, and managing the monthly four-way contribution of payments can be a headache. Here's where Together Price can help.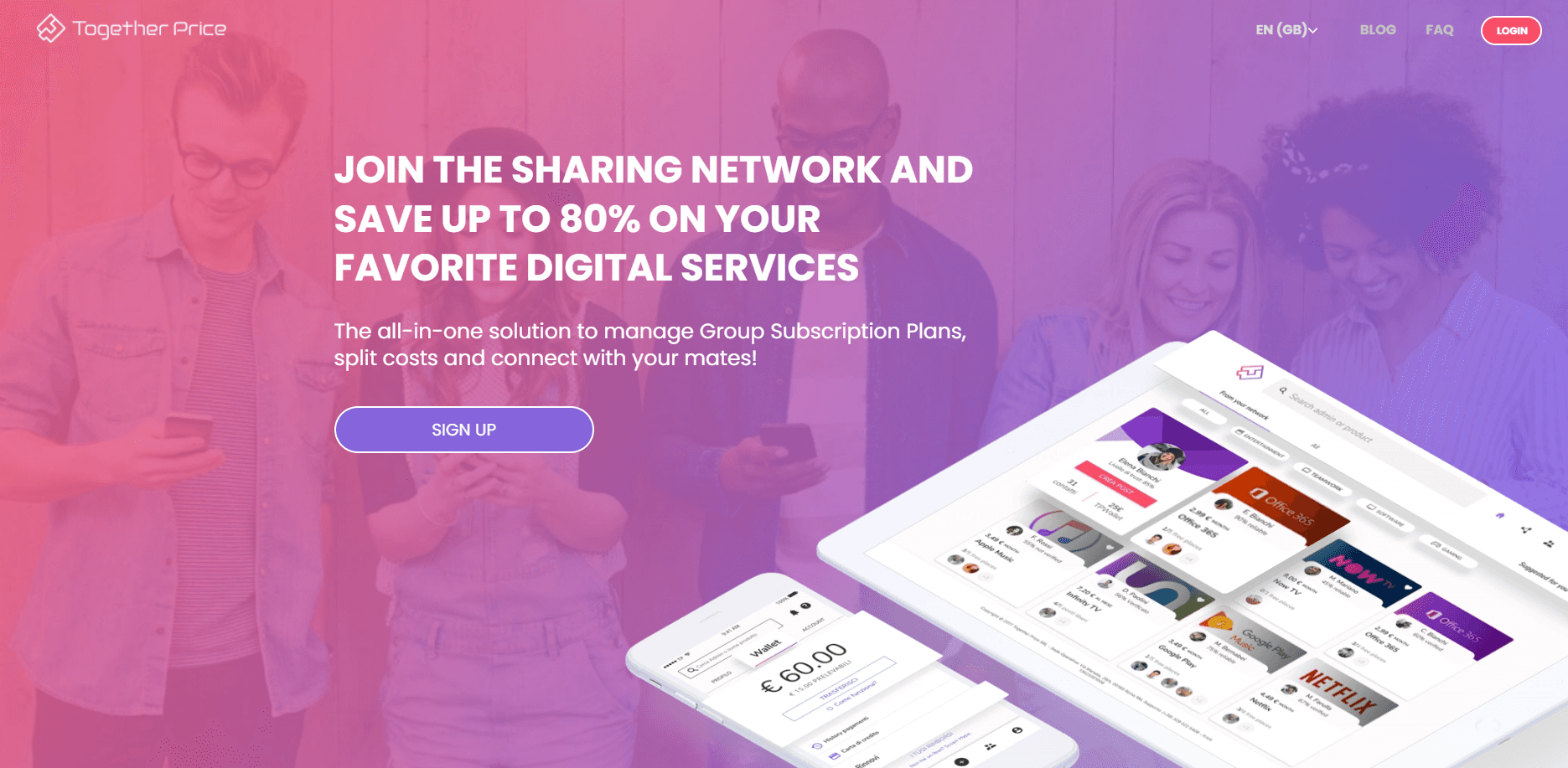 Together Price is the world's first legal account-sharing site. We connect consumers in a secure social network so that you can save on subscription fees for online services, enjoying the same content for less money while we sort out the rest.
Together Price users can enjoy:
A Trusted Network based on high levels of control and reliability that can measure the credibility of every user.

The Tpassword System for the safety and security of your credentials.

One Digital Wallet to keep all your payments under control. We use Stripe as the payment system so that all of your payment details remain hidden from other users. Stripe also has a strict anti-fraud data protection system.

An exclusively dedicated chat line where you can communicate with other users.
All transactions take place in a safe environment with an SSL security certificate, so you don't risk any details being leaked. Not to mention our 25-day cooling-off period, so that if on the off chance you do face issues from another user, you can always get your money back.
The only things you need to decide when signing up to Together Price are which subscriptions you want to take out and whether you will be a group Admin for that subscription or if you will become a Joiner, entering another person's group.
If you sign up to be an Admin, you will be sharing your Discovery+ subscription. If you need, Together Price will help you find a group to share with. Alternatively, you can use us to coordinate regular contribution payments from someone you already know.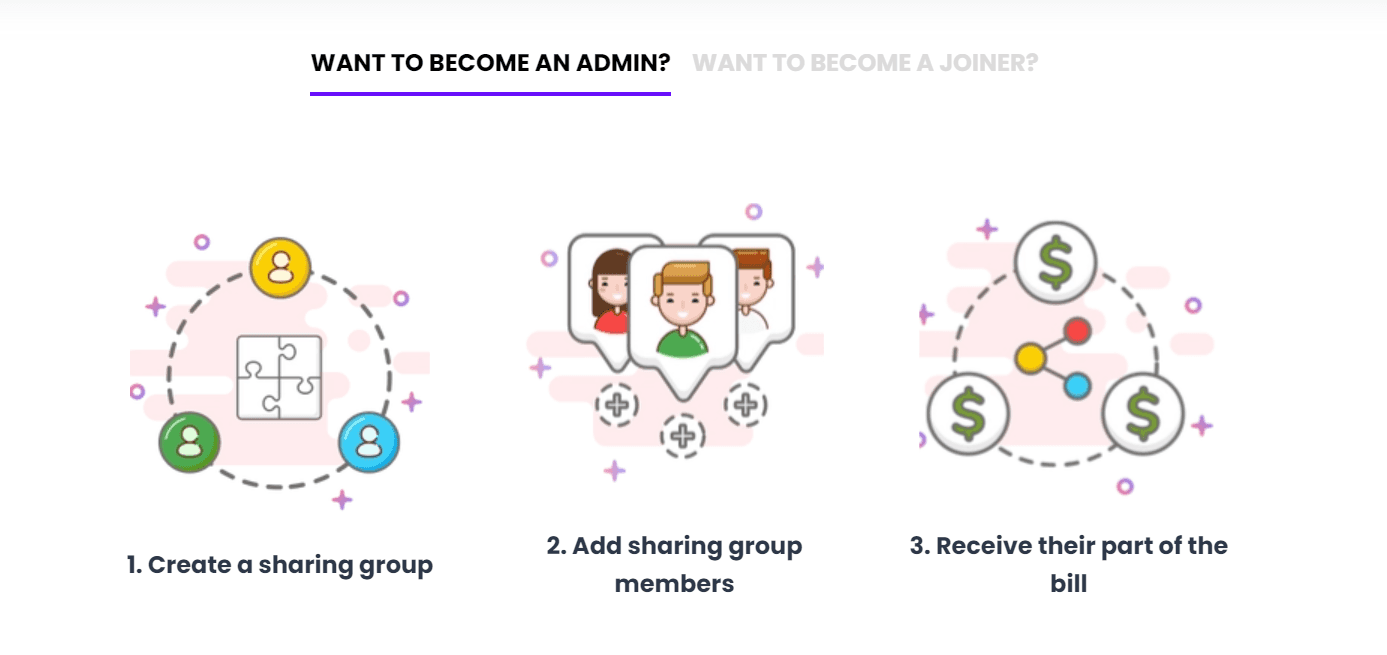 How to become an Admin
Fill in your details.

Create a group.

Decide if you want your group to be public (everyone on Together Price can ask to join) or private (you send invitations to whomever you decide).

Send an invitation link or wait for others to join.

Get paid monthly. The money goes into your digital wallet, and you can download it to your bank account after 25 days.

How to become a Joiner
You can join someone else's subscription group.
Sign up on Together Price. It's free.
Fill in your details.

Search for groups you are interested in joining.

Join a group and pay monthly to the Admin! You will have to pay a small commission fee to Together Price for their service (less than £1).
With Together Price, you share and save while we sort out the rest!
Whether you are an Admin or a Joiner on Together Price, you will be able to enjoy the best of Discovery+, as well as other streaming services like Netflix, Disney Plus, Apple Music, and many more.