Tidal Music is one of the best music streaming services for real music fans. Tidal Music not only provides the best sound quality and a huge library of songs, but a Tidal account helps you support the artists behind all of your favourite music.
But in the modern age of subscription services, can you really afford to subscribe to something new? Well, fortunately for you, we know how to access a Tidal account for a fraction of the cost.
How? Using Together Price, of course!
With Together Price, you can share your Tidal account with up to five other people, which means splitting the cost of your account six ways and saving up to 84% on your Tidal subscription. To find out exactly how to share Tidal Premium Family and make huge savings on your music streaming service subscription, read on!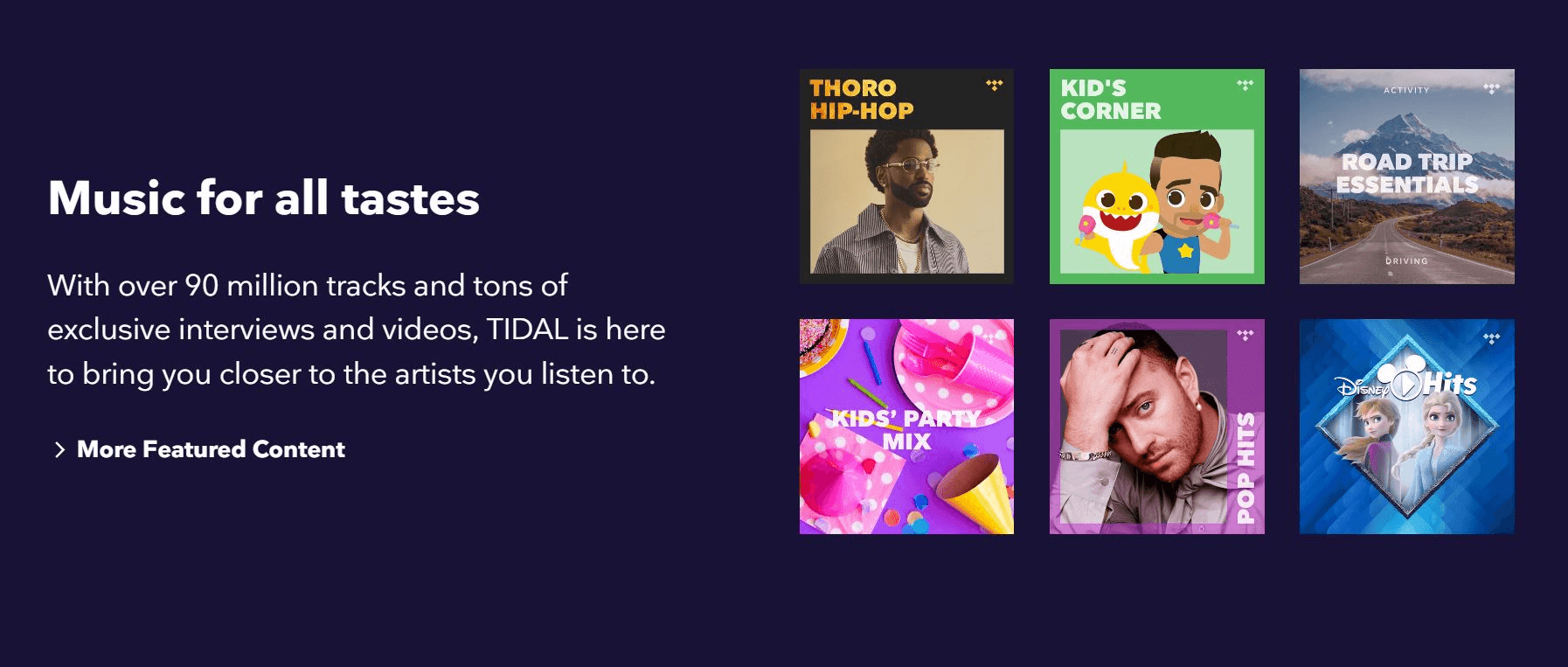 Tidal is a music streaming service that focuses on providing the best sound quality, an excellent listening experience for users, and a deeper commitment to empowering artists.
Tidal music has around 90 million songs and 450,000 videos in its library. Members can listen to music online and offline completely ad-free and with unlimited skips.
One of the things that Tidal places an emphasis on is the connection between fans and musicians. Tidal aims to empower musicians and pays its artists significantly more than other music streaming services such as Spotify or Apple Music. In fact, 100% of Tidal's revenue goes to the artist.
Tidal offers a variety of different sound quality options, so music fanatics and casual everyday listeners can choose their sound quality level. The standard sound quality is AAC quality and has a bit rate of 160 Kbps. Hifi quality plays in Lossless audio quality and has a bit rate of 1411 Kbps, and their top sound quality level is the master quality audio which is high res quality and runs at 2304-9216 Kbps to listen to music in exactly the way the artist intended!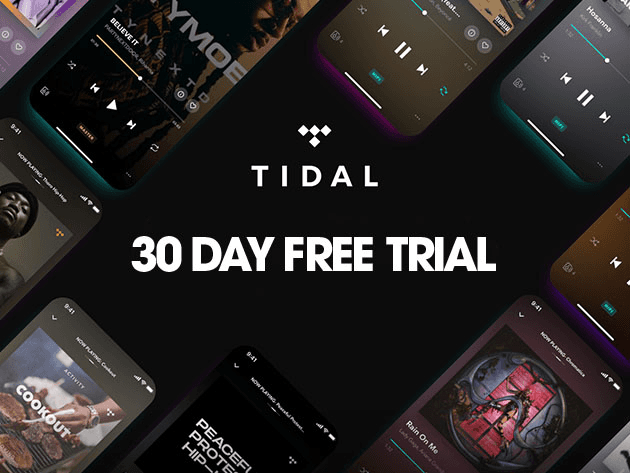 If this hasn't sold you on Tidal Music, Tidal offers a free trial on all of its payment plans. The Tidal Music free trial is a 30-day free trial and lets your experience all the benefits of a Tidal account without having to commit to paying anything.
If you find at the end of the trial that, for some strange reason, you do not wish to continue using Tidal music, you can cancel before paying a penny. If, however, you love Tidal music and want to keep access to the Tidal app and music library, you will need to start paying.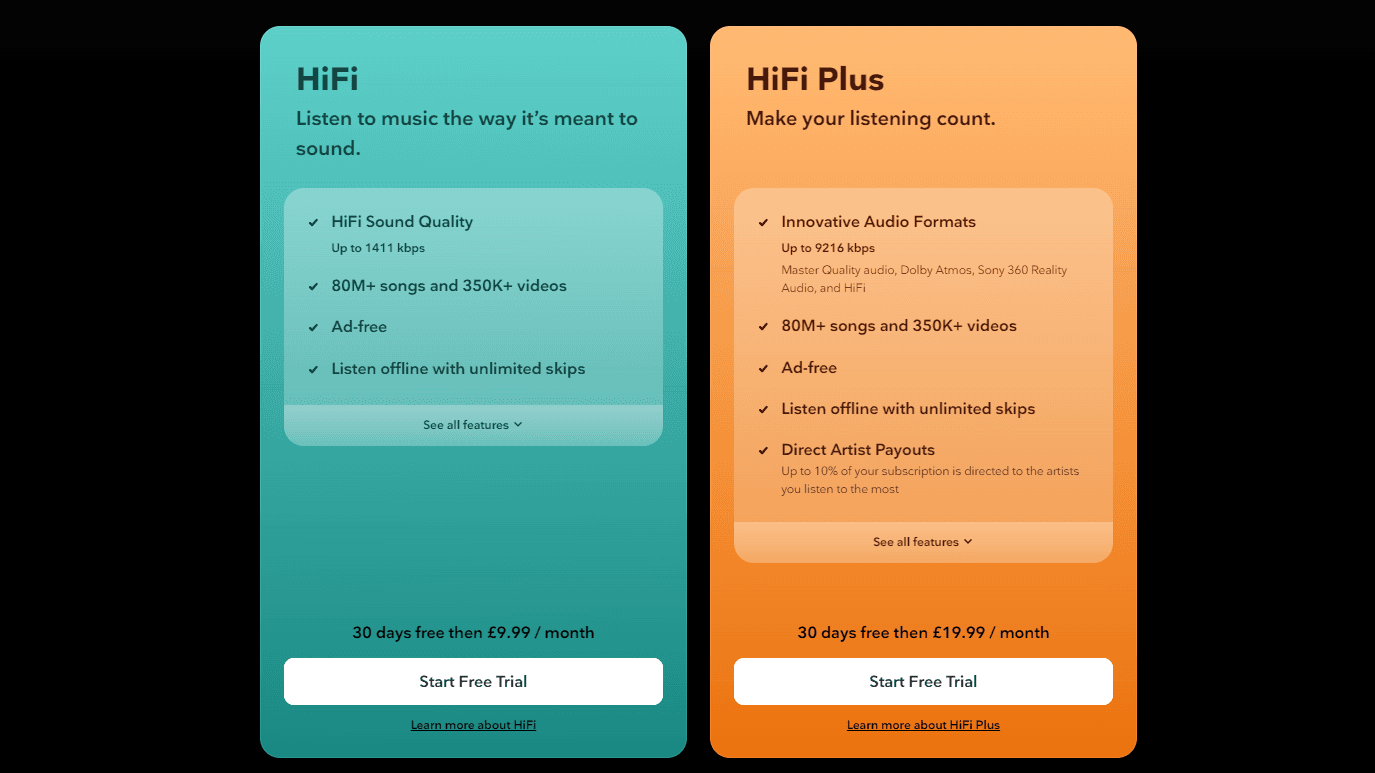 Tidal offers a number of different subscription plans. You can choose to take out an individual plan or a family plan, and with each of these, you can choose between HiFi or HiFi Plus. HiFi Plus pays 10% of your fees towards your most-listened-to artist and gives you access to higher sound quality.
The Individual HiFi plan costs £9.99 per month, whilst the HiFi Plus plan costs £19.99 per month.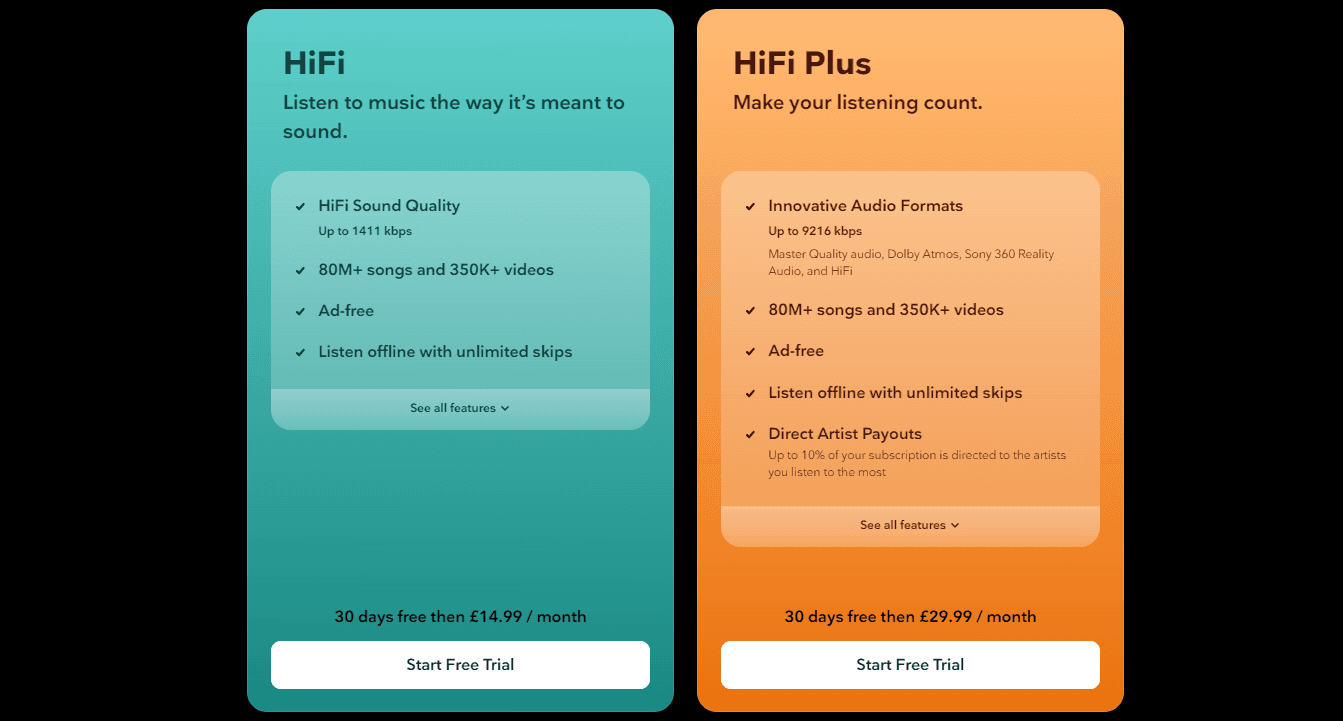 The Tidal Family plan costs £14.99 per month for Family HiFi, and Family HiFi Plus costs £29.99 per month.
Students at eligible institutions can access the Tidal HiFi and HiFi Plus subscription for 50% of the price!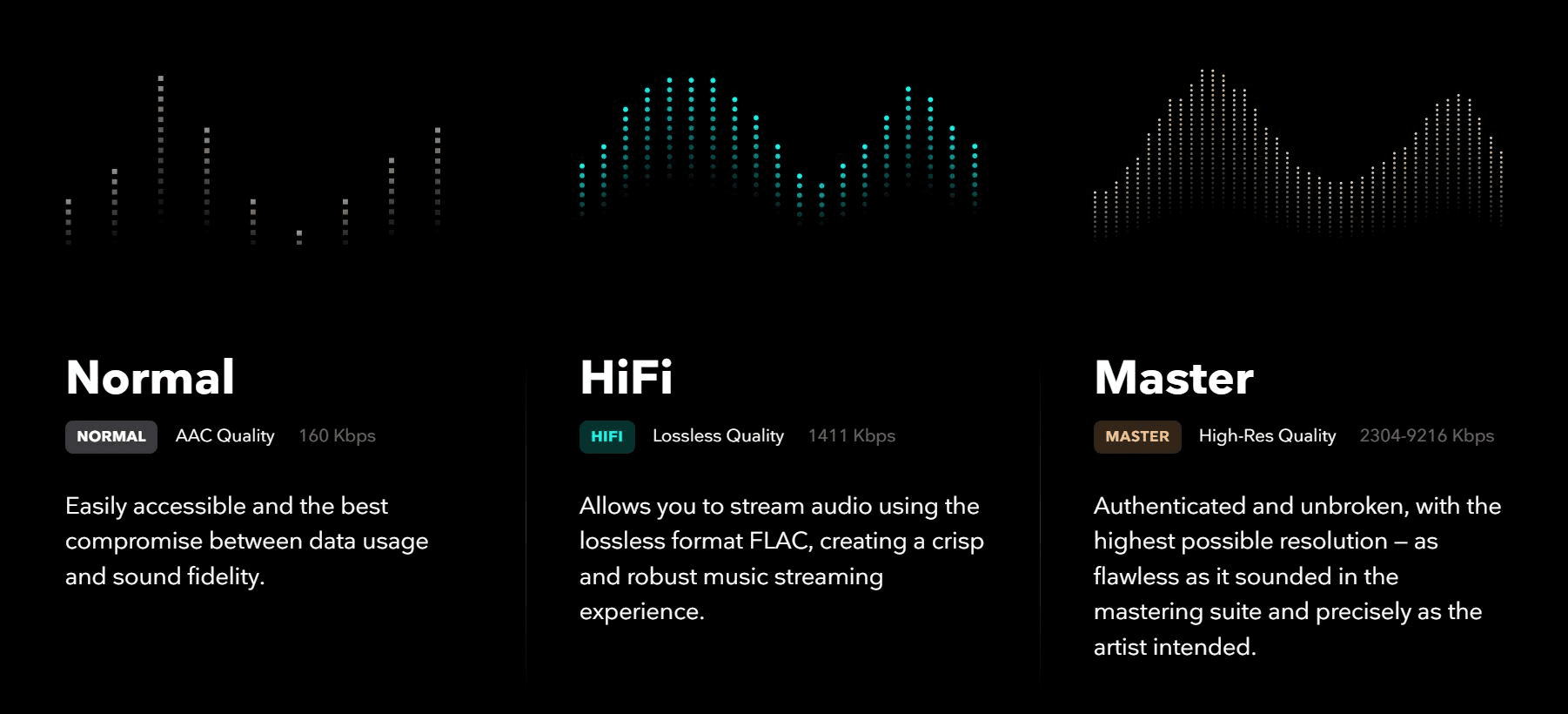 The Tidal Family Plan lets all of your family members access Tidal music. Depending on which plan you use, you will have access to different music qualities.
With Family HiFi, up to six family members can share one plan, so the whole family can enjoy ad-free songs wherever they go.
Each member in the family subscription gets access to personalised playlists and music recommendations so you can listen to old favourites and discover new music. Each of your family members can download Tidal Music onto three different devices to listen to music offline.
The primary account holder is able to use parental controls on children's accounts, meaning your children have access to safe, profanity-free playlists so you can filter the music your child is listening to.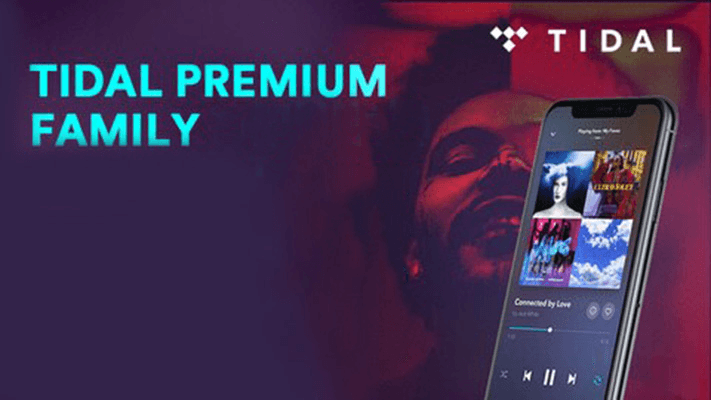 The Tidal Family Plus account's creation process is quick and easy. If you are already a Tidal user, simply login to your account, head to the family account section and choose to upgrade to a Family Plus plan.
If you are not yet a member, you can create an account. You simply need to click sign up. You will be asked to put in your email address and fill in the password field. Then click continue, and you will access your account overview page, where you can input your payment method and choose which plan you will sign up to.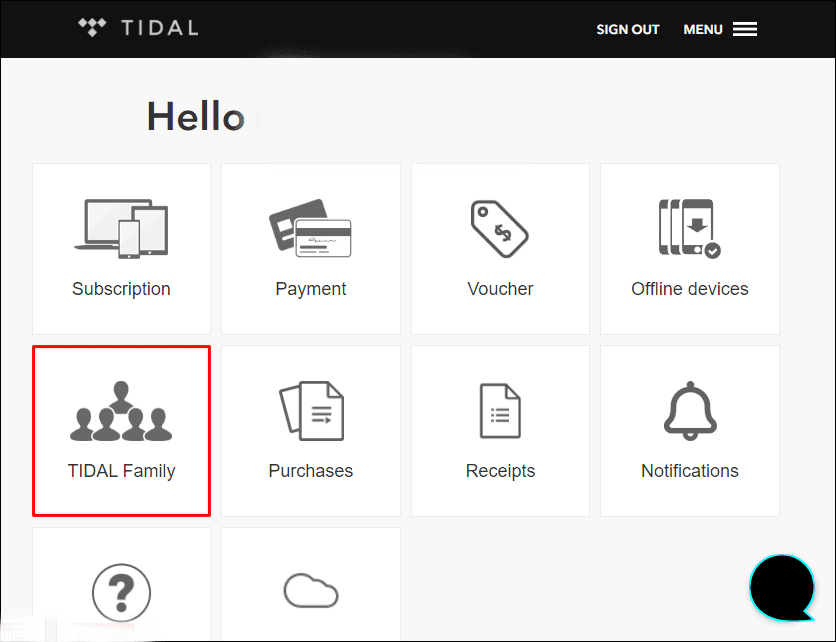 Adding family members to your Tidal Family Plus Plan is very easy; all you will need is the family member's email address and name. This is a quick step-by-step guide on how to add a family member and how to manage members on your group subscription.
In the settings menu, go to manage subscription.

Select Tidal Family, and then add a family member.

Enter the name and email address of the chosen family member. You will receive an automated password later, so it is easiest to leave the password field blank at this point.

The family member will receive an email notifying them that they have been added to the family plans. Existing Tidal members can accept the invitation and will be joined to the Tidal family plan. New members will need to create a Tidal account to join the family premium account.
You have successfully been able to upgrade to a family account and add a family member to your account. You can share Tidal family with up to six accounts.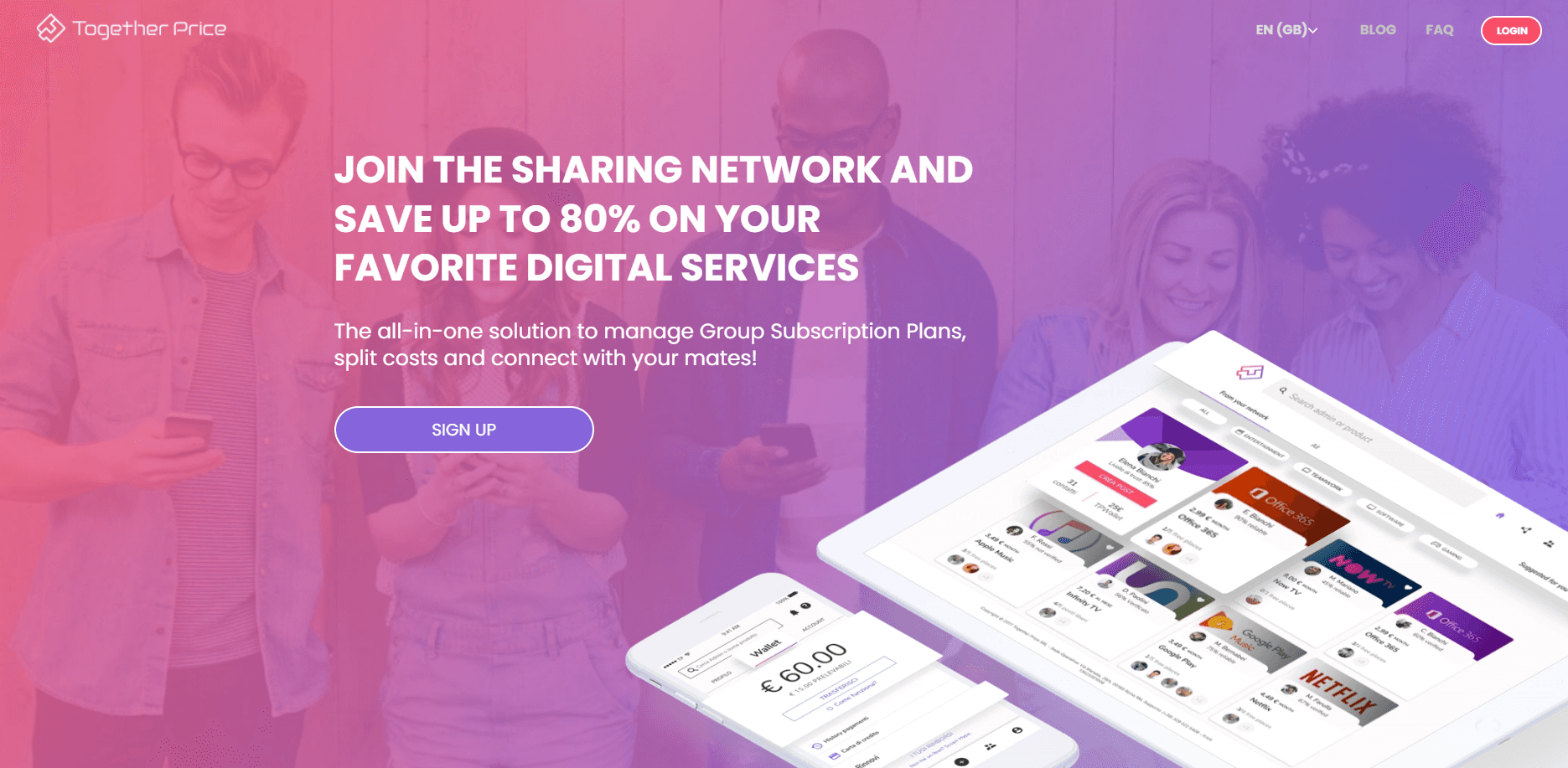 When you use Tidal Family, you can have six people under one account, which means you could share your account with the whole family. But if you don't want to share music streaming accounts with your family, you could also share Tidal Music with up to six other friends. That means you only pay one-sixth of the cost, or around £4.99 a month.
Account sharing is not new, and you've probably shared accounts with your friends before. But it was a hassle trying to chase everyone up to make sure they'd paid. So you decided not to do that again. Well, what if there was a service that made subscription sharing easy and hassle-free? That's right! Together Price is here help you cut the costs of your group subscriptions!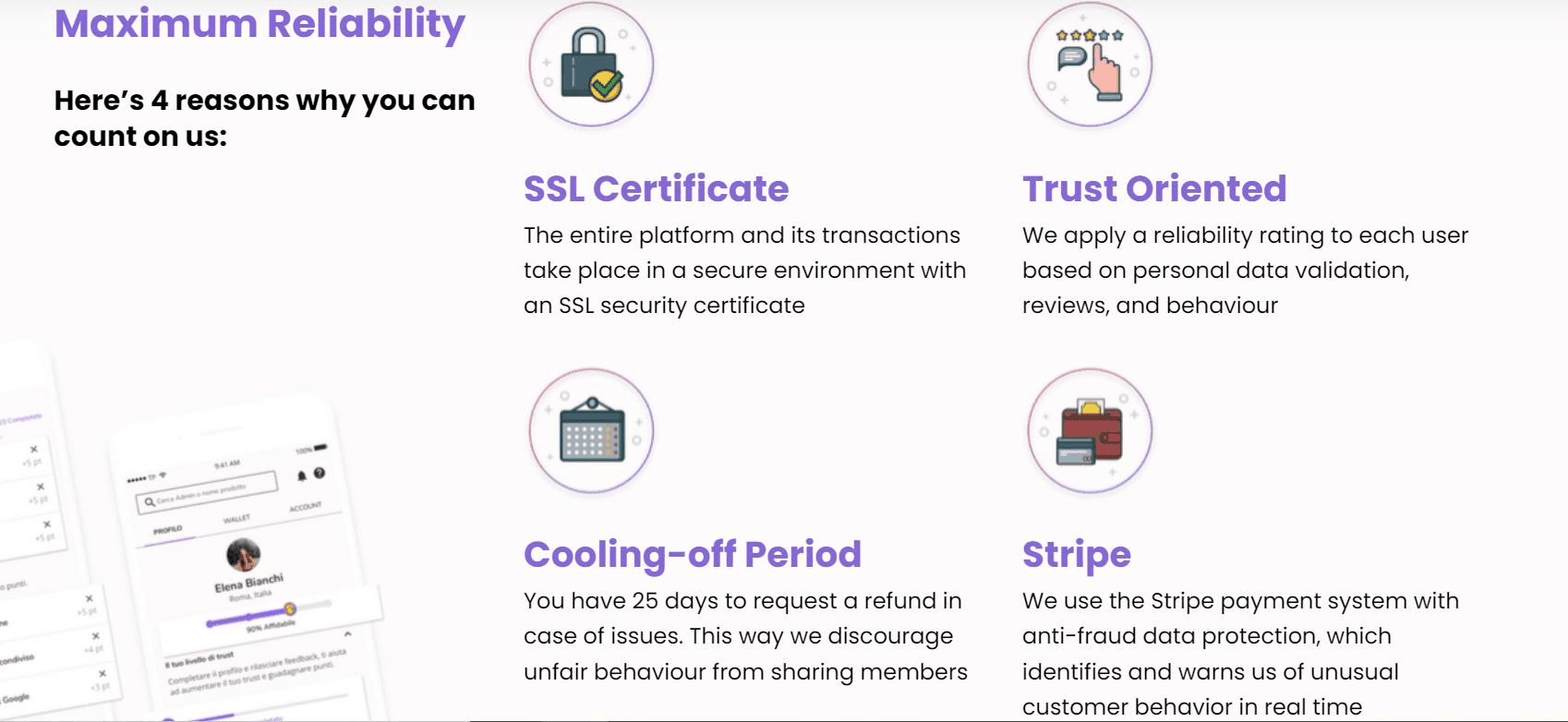 Together Price is an online platform that helps you share accounts to all of your favourite subscription services so that you can get cheap prices without the hassle.
Together Price is a completely legal, safe and secure environment to share Tidal Music for cheap. Together Price offers:
transactions in an SSL securely certified environment.

a trust-oriented approach to sharing. All users receive a reliability rating, so you can make sure you only account sharing with trusted users.

Stripe payment system so that we have high-quality anti-fraud data protection systems in place.

25-day cooling-off period so that, should there be any issues, you can get your money back.
To use Together Price, simply sign up for free with your email address. Then you need to choose whether to be a Joiner or an Admin.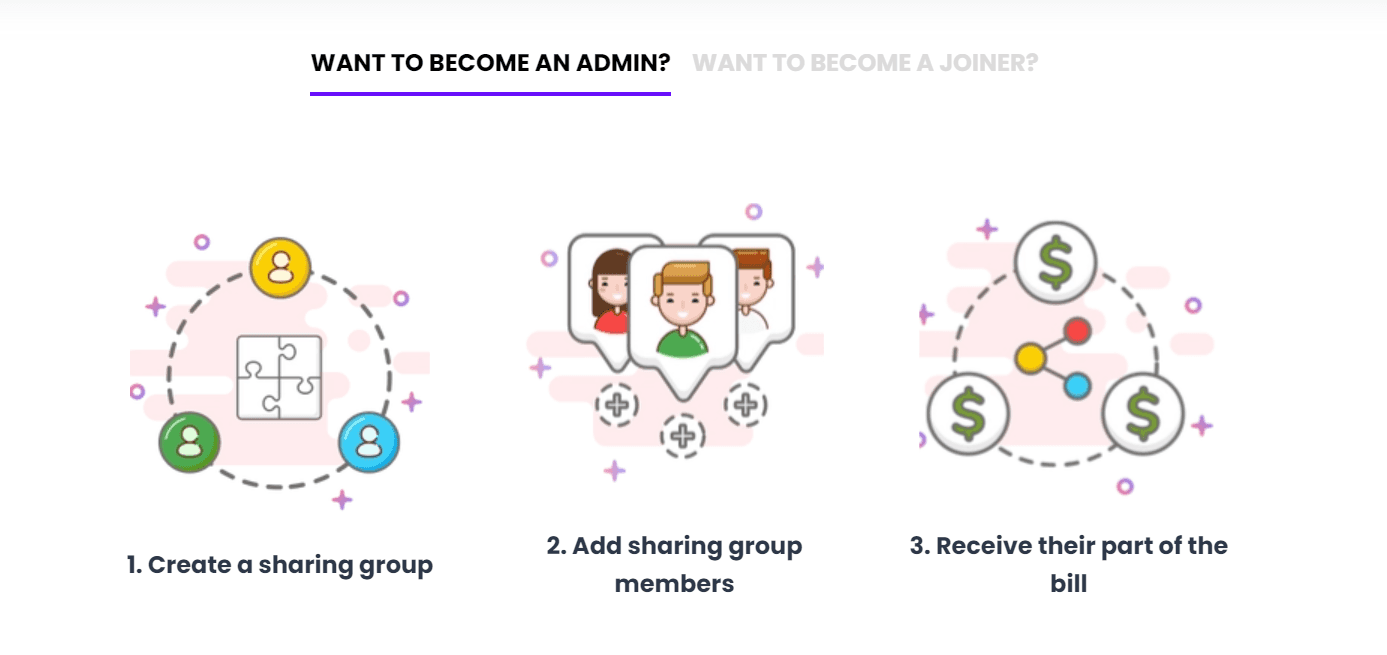 As an Admin, you will be sharing your Tidal subscription with others, which means you are in control of the sharing group. To become an admin, simply take out your chosen subscription, create the sharing group rules and list it on Together Price. Simply wait for other users to request to join your group, if they seem reliable, accept them, and the money will come straight into your account.

As a Joiner, all you need to do is find a subscription group you want to join. Once you've sent a request, you will be asked to provide your payment details. As soon as your request has been accepted, Together Price will deposit your money straight into their bank, and you will have access to listen to Tidal Music.
With the family plan on Tidal Music, you can access great quality audio, support artists and listen to music on or offline completely ad-free.
Together Price will help you make huge savings by letting you share the family plan hassle free and securely, so you can download Tidal Music for less than the cost of a cup of coffee per month. So why wait? Sign up to Together Price today, and you could be listening to high-quality playlists within no time at all!